Employee Relations & HR Compliance
Current Employees
Welcome to Employee Relations & HR Compliance
Employee Relations & HR Compliance is predominately an advisory office that provides guidance and counsel regarding employee matters involving the USPS, A&P, and OPS (non-faculty) employee populations. Employee matters may range from interpersonal conflict, coaching, performance, grievances, and discipline. We strive to create awareness and compliance with appropriate Collective Bargaining Agreements (AFSCME, PBA), University personnel regulations, University policies, as well as best business practices. We are committed in ensuring employees understand their rights and responsibilities as well as University resources that may be available to further assist.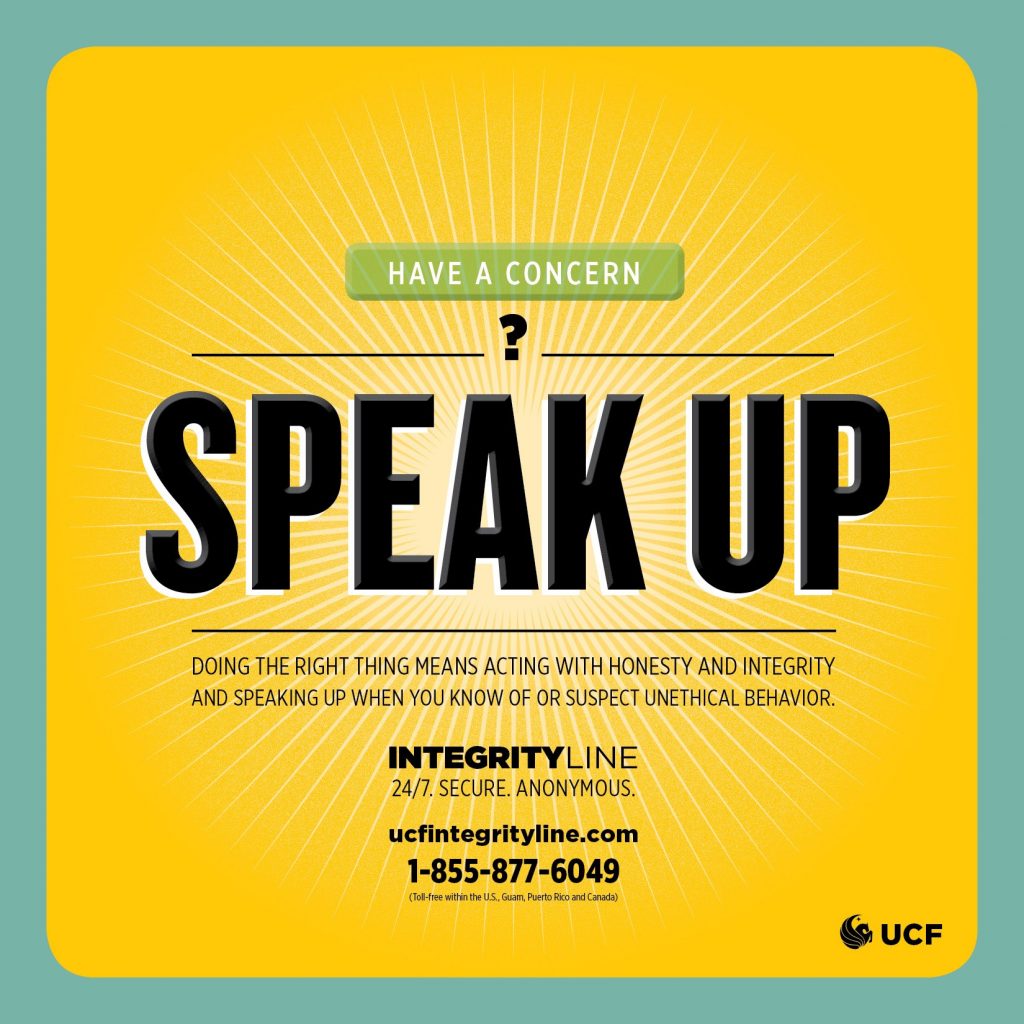 The INTEGRITYLINE allows you to report ethical concerns without the fear of retaliation — 24/7. Secure. Anonymous.
UNIVERSITY REGULATIONS and UNIVERSITY POLICIES
The Team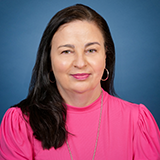 Michelle Brooks, PHR, SHRM-CP
Director, Employee Relations & HR Compliance
[email protected]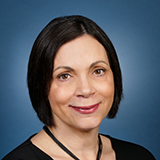 Elizabeth Herrera, PHR, SHRM-CP
Manager, Employee Relations & HR Compliance
[email protected]
UPDATES
Please excuse our mess!
Due to the launch of Knight Vision, including the Workday system implementation and Service Enhancement Transformation (SET), UCF HR is currently in the process of reorganizing our website.
As of July 1, 2022 many of our employee forms are now accessible in Workday Help, and we encourage you to go to Workday first and utilize its search function to find the most up-to-date information. We ask for your patience as we update our website and encourage you to reach out to kNEXT for help navigating at 407-823-NEXT or by visiting knext.ucf.edu.