New Talent Acquisition System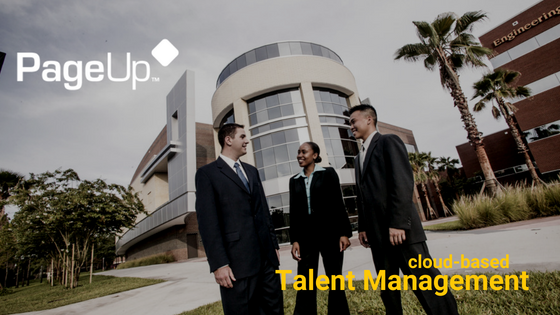 ---
UCF Human Resources is teaming up with PageUp to bring you a new Talent Acquisition System (TAS).  The TAS is used to facilitate the end-to-end recruitment process from job requisition, candidate management and online offer through to on-boarding and induction of the new employee.

PageUp is a flexible cloud-based system that offers technological advantages, including:

More modern user interface
Robust database system
Easier access to information
Highly configurable workflows

Modules to implement:

Phase 1: Recruitment Management

Recruitment, Hiring, & OnBoarding

Phase 2: Performance Management

 
---
Objectives
Implement a user friendly talent acquisition software system that is mobile-optimized and connected to branded social media hiring tools.
Allow a global look at the talent pool through an analytic dashboards and custom built reports.
Allow the users (Provost, Deans, Chairs, Hiring Managers, HR Liaisons, etc.) the ability to view and track applicants through the recruitment life cycle in real time.
Implement a user friendly on-line onboarding system that welcomes the new employee and creates an enhanced and consistent overall new hire experience.
---
Announcements
Spring 2019  |  PageUp Debut, Date TBD
August 2018  |  Training Material & Onboarding Development
July 2018  |  PageUp Preview & Feedback With Users
August 2017  |  PageUp Kickoff Meeting
June 2017  |  PageUp Contract Signed
---
Project Team
| | | |
| --- | --- | --- |
| Name | Role | Title |
| Maureen Binder |  Executive Sponsor | Associate Vice President and Chief HR Officer |
| Terri Smith |  Project Manager | Assistant Director HRIS |
| Shelia Daniels |  Executive Sponsor | Executive Director Human Resources |
| Becky Moulton |  Project Champion | Director HR Workforce Administration & Technology |
| Renee Grigor |  Project Champion | Talent Acquisition Manager |
| HRIS Team | TAS BSA SME | |
| HR Talent Acquisition Team | TAS SME | |
| UCF IT Team | UCF ERP SME | |
---
Documentation
PageUp Kickoff Meeting – August 14, 2017
---
Training
---
Contact Us
HR PageUp Implementation Team