Health & Wellness Resources for Faculty & Staff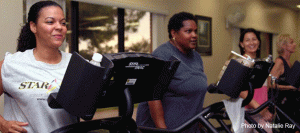 Faculty and Staff Wellness Research Center
The Wellness Research Center (WRC) is a work-site wellness program for faculty and staff. Housed in the Education Building, this fitness center offers strength, flexibility  and aerobic conditioning equipment as well as fitness services.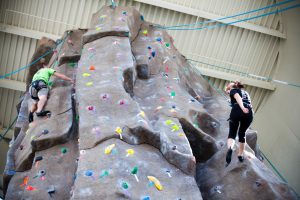 Recreation and Wellness Center
Employees of the University of Central Florida have an opportunity to buy a membership in the Recreation and Wellness Center. There are different memberships available to choose from, with most of them having promotional rates for new members.

Relaxation Station is a FREE walk-in service and is available to all students, staff and faculty during regular business hours. Relaxation Station is located in multiple locations across campus.

FreshU offers workshops, food demos, and other educational experiences to increase accessibility to fresh food, teach people to incorporate fruits and vegetables into their diets, and reduce food waste. You can find the Tower Gardens around the Student Union, RWC, and Housing.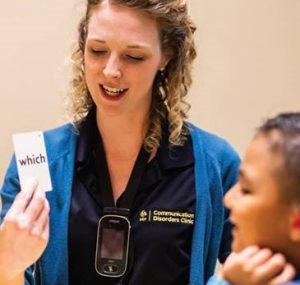 UCF Communications Disorders Clinic
UCF's Communication Disorders Clinic offers cutting-edge diagnostic and treatment services to people of all ages with communication and hearing challenges. The clinic treats clients across the lifespan — from toddlers developing speech and language to adults who have lost speech, language or swallowing due to disease or trauma.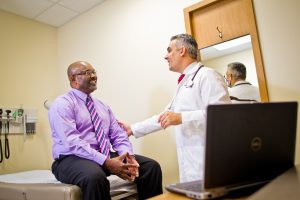 UCF Health is the faculty practice of the UCF College of Medicine. The practice provides primary care and select specialty care from two locations in East Orlando and Lake Nona. The clinic is open to the public and most major insurances are accepted, including all UCF insurance plans.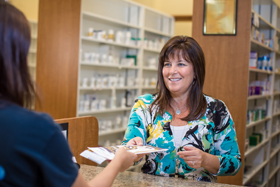 The UCF Pharmacy is an on-campus resource for prescription medications, over-the-counter medications, snacks, beauty products and more. The pharmacy accepts most prescription insurance plans, so you can conveniently fill and pick up your entire family's prescriptions right on campus, including maintenance medications.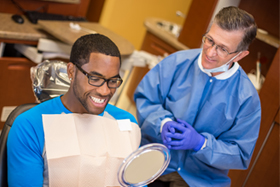 UCF Dental Center
Affordable dental services are available on campus! Our full services, state-of-the-art facility welcomes UCF Faculty and staff. Services include preventive, restorative and cosmetic dental services. Charges are less than in the local community.
The Rosengren Trauma Clinic at UCF RESTORES provides evidence-based treatment to veterans, active duty military, first responders, survivors of mass shootings and their families, and community members experiencing post-traumatic stress disorder (PTSD) and trauma-related concerns. The program length varies based on individual needs and can be administered in an intensive outpatient format (typically three weeks of daily treatment) or in a standard outpatient format (typically one or two sessions per week).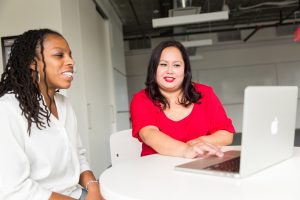 The Employee Assistance Program, provided by Health Advocate, is there to help, in strictest confidence, when the stresses of life, family, and finances become too great. This free service is available to eligible faculty and staff and well as their eligible family members.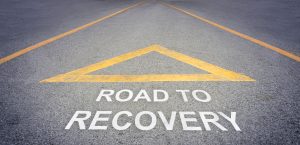 Recovery Resources
UCF hosts an array of recovery support groups on campus weekly. These are open to the general public, including UCF employees. You can view the schedules on the main UCF calendar of events, or find more info here: https://studenthealth.ucf.edu/recovery/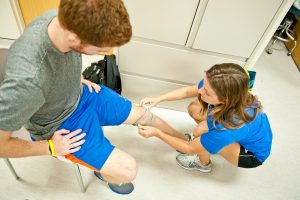 Physical Therapy Clinic
The UCF Physical Therapy clinic offers rehabilitation services to UCF faculty and staff from its clinic located on the main campus, inside the Student Health Center. All care is provided by licensed physical therapists who are clinical experts and faculty members of the UCF Division of Physical Therapy. Find more information here: https://healthprofessions.ucf.edu/physicaltherapy/clinic/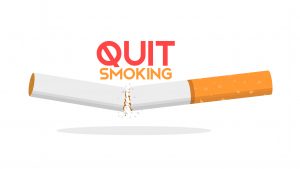 Smoking Cessation Support
UCF offers free on-campus smoking cessation support for faculty and staff. The 5-week support program meets at the Student Health Center and includes free nicotine replacement therapy. To find the next available class, please email dennisse_rios@hotmail.com