In order to become lifelong learners, young children need to be provided with concrete meaningful experiences to help them develop a positive self esteem, skills in problem solving, creative thinking, self reliance, and interpersonal communications.
The Employee Assistance Program, provided by Health Advocate, is there to help, in strictest confidence, when the stresses of life, family, and finances become too great.
University of Central Florida provides employees with an elite collection of local and national discounts from thousands of hotels, restaurants, movie theaters, retailers, florists, car dealers, theme parks, national attractions, concerts, and events through Abenity.
Faculty and staff permit holders in their third trimester of pregnancy (or high risk) may elect to reserve an expectant mother space in their permitted lot.
At UCF Dining, meal plans are convenient, flexible, and loaded with options. Meal Plans give you dining locations all across campus with a range of hours from as early as 7:00 AM to as late as Midnight. With access to all these services, you get guaranteed value, whether you eat on campus three times a week or three times a day.
The University of Central Florida supports employee participation in the Florida Pre-Paid College Plan by offering payroll deductions to cover premiums each month. The plan allows you to select from options with specific costs, payment schedules and benefits. Plans include two year, four year, and dormitory options.
Multiple services are available to Faculty & Staff including borrowing privileges and teaching/research support.
LinkedIn Learning is a leading online learning platform that helps anyone learn business, software, technology, and creative skills to achieve personal and professional goals. Explore over 12,000 courses and 5,000 video tutorials from industry experts and leaders all in one place.  LinkedIn Learning is available to all UCF students, faculty, and staff.
The University of Central Florida recognizes the needs of new mothers by developing lactation privacy rooms on campus. These secure locations provide UCF mothers, whether students, staff or faculty, the ability to ease back into work or school without having to sacrifice the healthy practice of expressing their milk.
If you are employed by a government or not-for-profit organization such as UCF, you may be able to receive loan forgiveness under the Public Service Loan Forgiveness (PSLF) Program administered through the U.S. Department of Education.
The SGA Ticket Center offers specially-priced tickets to various local theme parks, attractions, movie theaters, and transportation providers. Tickets are intended for use only by UCF students, staff, and faculty.
The University offers tuition assistance to eligible employees in the form of tuition waivers, good for up to six credit hours of coursework per semester. Eligible employees include USPS, A&P, Faculty and Executive Service and courses are restricted to those taken at UCF.
Certain UCF negotiated contracts extend discounts to UCF employees for leisure use or personal purchases. Please check UCF Procurement Services website for specific discounts through our vendors that may be extended to UCF employees. Home Depot Discounts
The UCF School of Performing Arts offers a discounted rate of $10 (50% off regular ticket rate). A maximum of two tickets can be purchased at a time, and a valid UCF ID is required for purchase. In addition, season subscriptions are offered at a discounted rate. While the price per show is still at the discounted $10/ticket rate, it includes all of the subscriber benefits which include free ticket exchanges and advance/priority seating options before sales for individual shows open to the public. The discounted rate can be accessed by calling the box office at (407) 823-1500. Performance schedules and additional information regarding each production/concert can be found on the Performing Arts website.
The Technology Product Center (TPC) offers various academic discounts on hardware and software.  As an Apple Authorized Retailer, the TPC is able to offer student, faculty, and staff discounts on Apple Hardware ranging between $50 and $200.  The TPC also offers faculty and staff Microsoft Office for $15 as well as education discounts on Dell and Microsoft products.
UCF Police representatives will be available to provide a walking escort for students and faculty and staff members who prefer the in-person service.
The UCF community can simply call 407-823-5555 to request a walking escort anywhere on campus, and a UCF Police staff member or officer will escort them to their destination. At UCF Downtown, you can also call 407-235-3800 to request an in-person security escort.
Health & Wellness Resources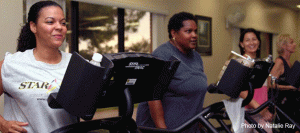 The Wellness Research Center is the Employee Gym for UCF faculty and staff. It focuses on fitness and physical health. The Wellness Research Center is a free resource for UCF employees and offers strength and aerobic equipment, as well as the opportunity to participate in health and wellness related research.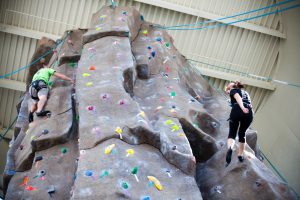 Employees of the University of Central Florida have an opportunity to buy a membership in the Recreation and Wellness Center. There are different memberships available to choose from, with most of them having promotional rates for new members.

Relaxation Station is a FREE walk-in service and is available to all students, staff and faculty during regular business hours. Relaxation Station is located in multiple locations across campus.

FreshU offers workshops, food demos, and other educational experiences to increase accessibility to fresh food, teach people to incorporate fruits and vegetables into their diets, and reduce food waste. You can find the Tower Gardens around the Student Union, RWC, and Housing.
UCF's Communication Disorders Clinic offers cutting-edge diagnostic and treatment services to people of all ages with communication and hearing challenges. The clinic treats clients across the lifespan — from toddlers developing speech and language to adults who have lost speech, language or swallowing due to disease or trauma.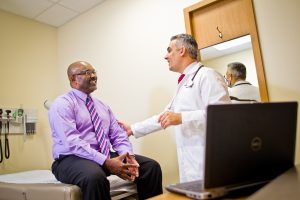 UCF Health is the faculty practice of the UCF College of Medicine. The practice provides primary care and select specialty care from two locations in East Orlando and Lake Nona. The clinic is open to the public and most major insurances are accepted, including all UCF insurance plans.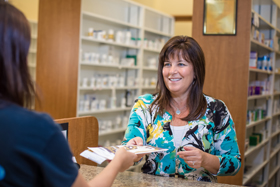 The UCF Pharmacy is an on-campus resource for prescription medications, over-the-counter medications, snacks, beauty products and more. The pharmacy accepts most prescription insurance plans, so you can conveniently fill and pick up your entire family's prescriptions right on campus, including maintenance medications.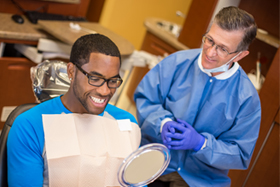 Affordable dental services are available on campus! Our full services, state-of-the-art facility welcomes UCF Faculty and staff. Services include preventive, restorative and cosmetic dental services. Charges are less than in the local community.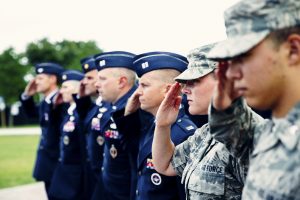 The Rosengren Trauma Clinic at UCF RESTORES provides evidence-based treatment to veterans, active duty military, first responders, survivors of mass shootings and their families, and community members experiencing post-traumatic stress disorder (PTSD) and trauma-related concerns. The program length varies based on individual needs and can be administered in an intensive outpatient format (typically three weeks of daily treatment) or in a standard outpatient format (typically one or two sessions per week).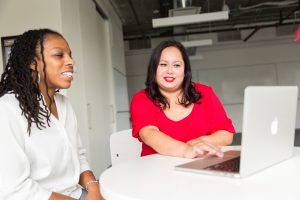 The Employee Assistance Program, provided by Health Advocate, is there to help, in strictest confidence, when the stresses of life, family, and finances become too great. This free service is available to eligible faculty and staff and well as their eligible family members.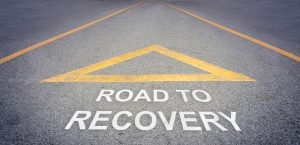 UCF hosts an array of recovery support groups on campus weekly. These are open to the general public, including UCF employees. You can view the schedules on the main UCF calendar of events.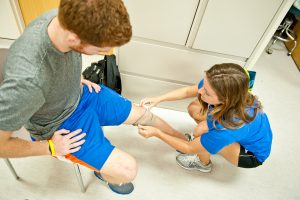 The UCF Physical Therapy clinic offers rehabilitation services to UCF faculty and staff from its clinic located on the main campus, inside the Student Health Center. All care is provided by licensed physical therapists who are clinical experts and faculty members of the UCF Division of Physical Therapy.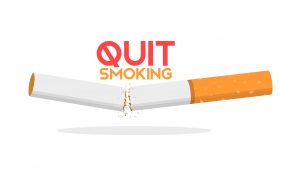 Smoking Cessation Support
UCF offers free on-campus smoking cessation support for faculty and staff. The 5-week support program meets at the Student Health Center and includes free nicotine replacement therapy. To find the next available class, please email [email protected]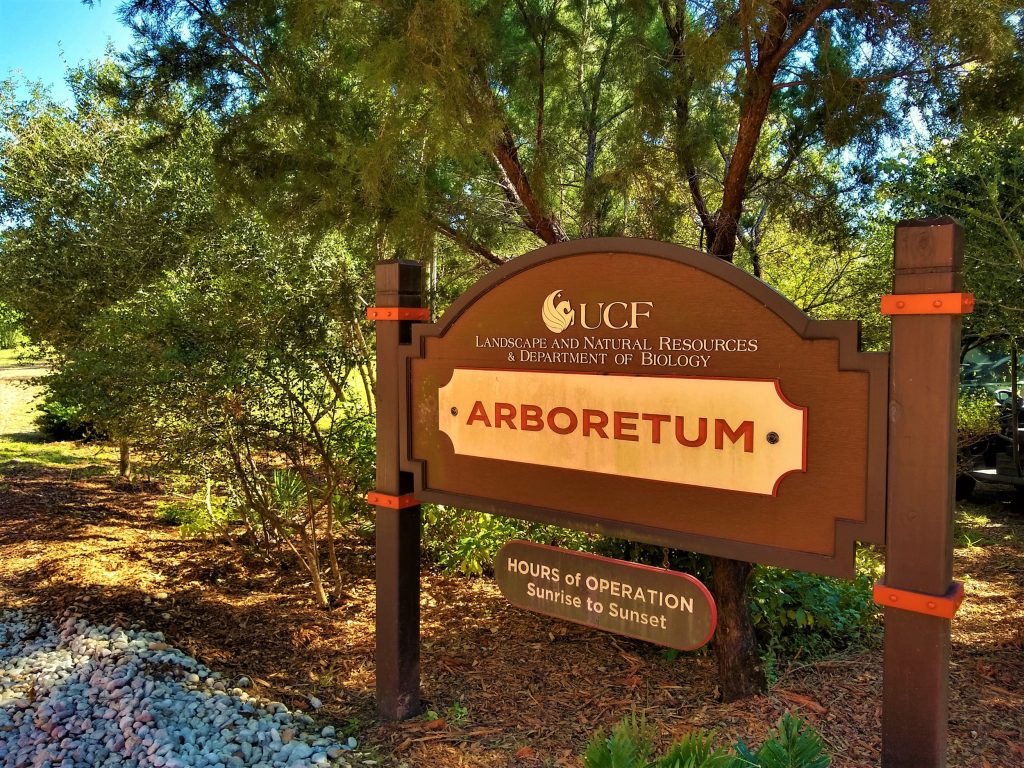 The UCF Arboretum provides opportunities for staff to explore and learn about the plant life and other natural wonders of our beautiful campus.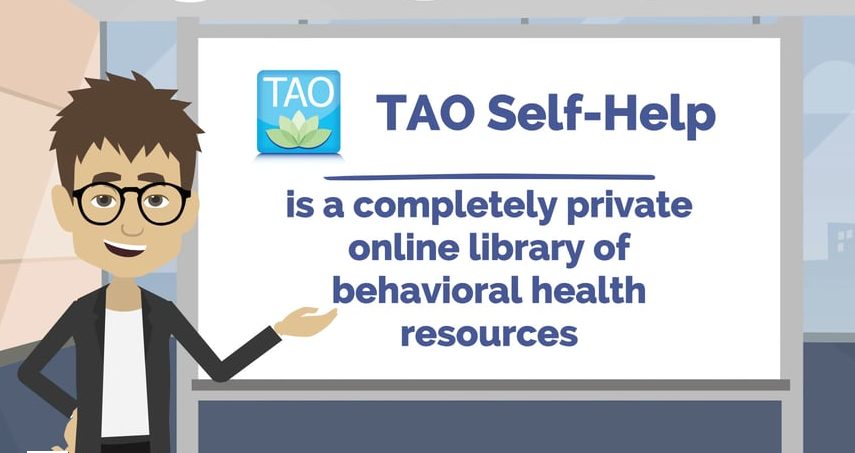 TAO is a self-guided interactive, web-based program that provides assistance to help overcome anxiety, depression, and other concerns. TAO is based on well researched and highly effective strategies. The TAO experience encompasses viewing short, helpful videos, taking part in brief exercises, using logs to track your mood and progress, and having access to a Mindfulness Library of relaxation videos.