HR Learning & Organizational Effectiveness
Current Employees
WELCOME TO LEARNING & ORGANIZATIONAL EFFECTIVENESS
The mission of the HR Learning & Organizational Effectiveness team, is to collaborate with the UCF community to improve organizational effectiveness and provide access to learning and professional development. Services include:
Strategic and Operational Planning
Climate and Work Culture Assessment and Planning
360-Degree Assessment and Leadership Coaching
Team Assessment and Development
Team Retreat Planning and Facilitation
Leadership Development
Creative Problem Solving
Goal Setting
Training and Professional Development
A WORLD OF OPPORTUNITY
UCF believes in BIG opportunities. That's why the HR Learning & Organizational Effectiveness team has made it our mission to help you be successful at your job, and grow in leadership and responsibility with confidence. Our team is here for you. From in-person training at our Research Park facility and customized services in your department or retreat site to in-depth organization development consultation, we help you by using research-based approaches. Many of our services are free, saving you hundreds of dollars toward professional development. We look forward to working with you!

Mission
We collaborate with the UCF community to improve organizational effectiveness, and provide access to learning and professional development.

Vision
We are proactive leaders that influence change in support of UCF's Strategic goals.

Learning Opportunities
Learning Opportunities
HR Learning is your in-house resource for training and professional development. We offer a variety of open-enrollment courses to all UCF staff and faculty, mostly free of charge (see exceptions under specific courses).
View upcoming training in the UCF Events calendar under "Workshop/Conference."
Open-Enrollment Workshops for All Employees
Civility at Work
Conflict Resolution
Emotional Intelligence
Giving & Receiving Feedback
Navigating Change
Train-the-Trainer
Open-Enrollment Workshops for Supervisors
Effective Delegation
Ethical Leadership
Fostering a Civil Workplace
Performance Appraisal Training
Performance Management 1.0
The Practical Coach™
How to Register for Training
Register for open-enrollment workshops via myUCF. Be sure to receive supervisor approval before registering.
Log onto myUCF (https://my.ucf.edu) with your Network ID (NID) and password.
Navigate to Employee Self Service > Learning and Development > Request Training Enrollment.
Search by Course NumberOR Course Name.
Click View Available Sessions.
Click the Session Numberyou want to enroll in (for online courses, select the future session closest to the current date), then click Continue.
Review the information on the Submit Requestscreen, then click Submit.
You will receive a registration confirmation via email. Online courses can be accessed 24/7 by logging into Webcourses (https://webcourses.ucf.edu).
Training for Teams
Interested in training for your team? For a nominal fee, HR Learning will partner with you to understand your team's developmental needs and create a customized learning experience. We specialize in the following assessment-based workshops for intact work teams and project teams:
Everything DiSC Productive Conflict®
Everything DiSC Workplace®
FourSight Mindset
Myers-Briggs Type Indicator (MBTI)
The Leadership Challenge – Leadership is Everyone's Business
Contact HR Learning for more information.
LinkedIn Learning
LinkedIn Learning is an online learning platform that offers training in a wide range of topics to help you achieve your personal and professional goals. Explore over 12,000 courses and 5,000 video tutorials from industry experts and leaders, all in one place. LinkedIn Learning is available to all UCF students, faculty, and staff. Click here to access UCF's LinkedIn Learning page.
LinkedIn Learning also provides curated course "playlists" that provide learning paths on specific topics. Click here to learn more.
Diversity, Inclusion, and Equity Workshops and Presentations
UCF's Office of Diversity and Inclusion offers a broad spectrum of courses and certification programs to the UCF community. Click here for information about ODI's workshops and certificates.
UCF Continuing Education
UCF Continuing Education provides fee-based learning opportunities to the UCF community, the greater Orlando area, and beyond. With more than 400 online courses, numerous certification programs, and various professional development workshops, Continuing Education is a go-to resource for your professional development.

CONTACT THE TEAM

Leadership Development
Leadership Development
To help you build your leadership skill and reach your goals as a leader, we offer training, tools, and support services.
Leadership Training
HR Learning offers open-enrollment workshops targeted to supervisors, including:
Effective Delegation
Ethical Leadership
Fostering a Civil Workplace
Giving & Receiving Feedback
Performance Appraisal Training
Performance Management 1.0
The Practical Coach™
Performance Management Certification
Complete the following four courses in a 12-month period and earn a "Performance Management" certificate.
Giving & Receiving Feedback
Performance Appraisal Training
Performance Management 1.0
The Practical Coach™
Leadership Development Series
HR Learning is in the process of designing new leadership development series for Fall 2021 launch.
Leadership Consulting Services
We offer a variety of custom services to help leaders improve individual and organizational effectiveness.
Contact us for a free consultation for strategic and operational planning; employee engagement and climate surveys; leadership assessment and one-on-one coaching; team development; and retreat planning.

CONTACT THE TEAM

Consulting Services
Consulting Services
For team, department, and division leaders
What We Do
Our team works with UCF leaders to plan and implement strategies that improve effectiveness in the workplace. We use a planned, collaborative, research-based process that is formally referred to as organization development.
We will help you set project goals and develop a plan for your team.  We'll collaborate with you to identify the best options to enhance your team's success.  Training is one of the strategies used in the OD process, but a change in planning, processes, work climate, or other strategies may also help propel your work group toward excellence.
Our consultation services are free of charge.   For facilitation and implementation, we agree on a fee prior to any project launch.
Services Offered
Strategic and operational planning
Assessment and action planning for teams, work culture, and employee engagement
360° assessment and coaching for leadership development
Planning and facilitation for retreats, meetings, and team alignment (vision, mission, and goals)
Referrals for executive coaching
Please reach out for your free consultation.  [email protected]

CONTACT THE TEAM
Leadership Charging Zone
(For Supervisors)
The Leadership Charging Zone will feature bi-monthly sessions where attendees take a quick dive into timely supervisory topics. Each session will be conducted in a flash- lasting no more than 30 minutes. The lightening rounds will be followed by an optional 15-minute peer-to-peer networking and/or peer to peer coaching opportunity. Participants will gain access to a Leadership Charging Zone Teams page. The hidden Teams page will house a repository of supervisor resources compiled by program attendees and session facilitators and/or subject matter experts. Participants must register for the courses to receive course credit and to gain access to the virtual sessions which will be held in Zoom.
Questions about the Leadership Charging Zone (for supervisors) can be sent to [email protected].
The Team
Lee Williams-Lana
Training Program Coordinator
[email protected]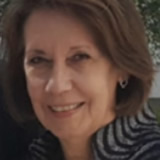 Margie Chusmir
Organization Development Consultant
[email protected]
Patty Farris
Associate Director
[email protected]
FREQUENTLY ASKED QUESTIONS
Are virtual classes available?

To view courses that are offered virtually, visit the Events at UCF calendar and filter by "Workshop/Conference."

How do I access LinkedIn Learning?

How do I know what training is available?

How do I register for training courses?

Click here to view registration instructions.

How do I view my training summary?

Is there a cost to attend training?

Most open enrollment workshops are free. For courses that require an assessment, a fee will apply.

Is training available for groups or teams?

Yes. To request a consultation, contact HR Learning & Organizational Effectiveness at [email protected] or (407) 823-0440.

What kinds of courses are available through LinkedIn Learning?

Click here to view a sampling of courses.

What training is required for new employees?

Where are training sessions held?

In-person workshops are held in the HR offices located in Research Park at 3280 Progress Drive, Suite 100.