Annie Brown – March 2021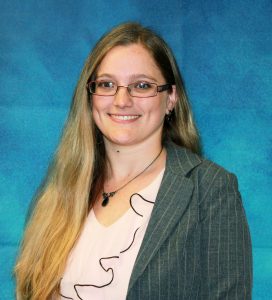 Please join UCF Human Resources in congratulating the newest USPS Employee of the Month (EOM) for March 2021: Annie Brown.
Annie Brown is the Human Resources Assistant II for Facilities & Safety. Her nominators, Farrah Torres and Cristina Rever, had this to say about her:
"As a Diversity Champion, Annie's commitment to diversity and inclusion is evident in her interactions; she does a magnificent job building and fostering professional relationships internally and campus-wide. She exercises a level of self-awareness that is apparent when she communicates with our very diverse staff. Customer Service is where Annie shine's the most. I have observed Annie "meet the employee where they are"; this is an excellent quality to have because it allows Annie to express her thoughts, feelings, and concerns for others well, all the while making employees feel appreciated and valued.
Ms. Brown started her employment with Facilities & Safety in January of 2016 as an Office Assistant. She quickly became acclimated into the culture and was eager to learn all of our processes. Over the years, I have seen Ms. Brown grow into a confident HR professional. She is always willing to jump in and support her team, provides excellent customer service to our staff members, offers up new ideas and creates processes to streamline our work, and she does it all with a smile on her face. I am grateful to have Ms. Brown on our team and I'm confident she will do amazing things with her future."
As USPS Employee of the Month, Annie receives a $200 cash award, $25 from UCF Business Services and UCF Bookstore, and a goody bag. She is now eligible for the USPS Employee of the Year $2,500 award, announced at the UCF Knight Star Awards.
The University of Central Florida USPS Employee of the Month and Year Awards recognize exceptional performance of currently employed USPS staff. We welcome your nomination and assistance in recognizing exceptional university employees. To see eligibility criteria or to nominate someone, click here.